Microsoft 365
A single, integrated solution for all your productivity and security needs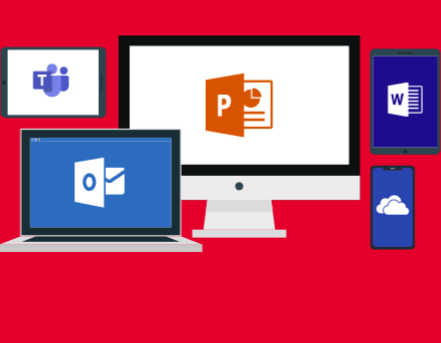 Learn how Microsoft 365 can Supercharge your Productivity
Drive Productivity To Boost Revenue
Centralize all company information in one place for easy access. This helps you onboard new employees to projects more quickly, support remote workers, and make sure everyone has what they need to get the work done.

Secure Your Assets
No need to worry about your data falling in the wrong hands.Rest assured that you can work from anywhere thanks to built-in security that includes device and application management.

Improve Customer Relationships
Quickly respond to customer needs and get responses from colleagues faster with chat, instant messages, and a hub for teamwork.