Prayer Line Service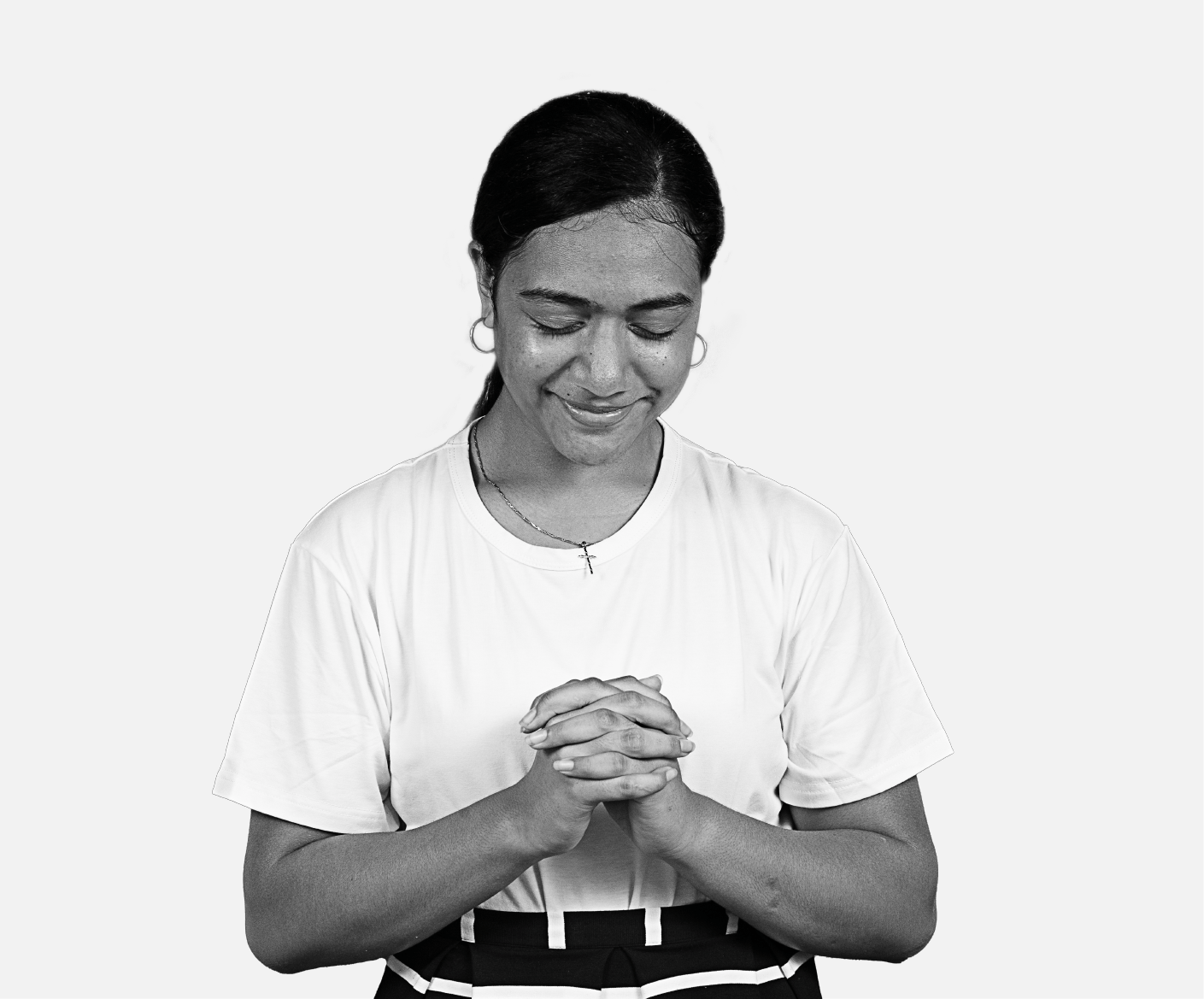 Details
Subscribers can now be in touch with their spiritual side at all times through their phone via Digicel's Prayer Line service. To subscribe, customers can text "Prayer" to short-code 445 or dial 445 and follow the voice prompts. All Prepaid and Postpaid subscribers can use this service.\
Texting to short-code 445 or dialing 445 IVR line is zero-rated; however, the customer will be charged a daily subscription fee of 20c which is valid for 24 hours. Billing for the service will be Mobile Terminating (MT) via Open Charging Gateway (OCG).
Prayer Line is now available via an App and can be downloaded from the Google Play Store.
| Short Code | Description | Rate (MT) |
| --- | --- | --- |
| 445 | Daily subscription fee of 20c will be charged for using the service. | 20c (GST Incl.) |
1. What is Prayer Line?

The Prayer Line is an IVR & App based service which reach out to practicing Christians who would want to be in touch with their spiritual side at all times through their phone.

2. How does the IVR Prayer Line service work?

Prayer Line is a subscription based service. Texting to short code 445 or dialing 445 IVR line is zero rated; however, the customer will be charged a daily subscription fee of 20c which is valid for 24 hours.

Once subscribed, customers will receive daily notifications via SMS that their subscription has been renewed. Renewal charges will apply from 8am daily at 20c per day. SMS Renewal Notification will be sent out daily from 8am every day.

3. Who can use the Prayer Line service?

Prayer Line is open to all Digicel prepaid and postpaid customers.

4. How can I subscribe or unsubscribe to Prayer Line?

Subscription to Prayer Line is simple and can be activated through any of the following:

IVR – new user dials 445 to subscribe.

SMS – new user texts PRAYER to short code 445.

OBD – Promotional calls

Online promotions – customer clicks on the promotional banners and is redirected to the play store to download the Prayer line App.

Customer Care – customer care representative can subscribe a MSISDN to the service via the Self-care interface.

5. What is the subscription fee? When does charging occur?

Daily subscription fee is 20c (GST inclusive) and valid for 24 hours.

All texts or calls dialed to short code 445 is free.

Once the subscription fee is paid for/renewed, the customer can enjoy the Prayer Line service for 24 hours.

The charges apply to ALL services once you subscribe to Prayer Line where you will be able to hear all the spiritual content at 20c/day.

All renewals are triggered approximately 24 hours after subscription followed by a daily SMS notification. Sample trigger messages: "Dear Customer, your subscription to the Prayer Line service has been successfully renewed. Please call 445 for your daily spiritual boost! Thank you."

6. Will I get a notification when I am being charged for the daily subscription?

A daily message is sent at 7am every morning once customer is charged. That message is an indication that you have been charged for the service.

If customers do not receive the message, that means they had zero balance during renewal time.

7. What happens if I don't have credit during renewal period? Can I still listen if I top up later during the day?

Yes, if customer misses a renewal time, they can still dial 445 once they TOP UP and select to renew subscription.

8. If I don't have credit for renewal, will I automatically be removed from the subscription service?

No, customer will remain on the subscription service for a total of 14 days without credit.

After 14 consecutive days without funds, customer will then be removed from the service. However if customer has balance within the 14 days the customer will be charged and SMS notification will be sent to customer to advise that the day's IVR Religious Portal subscription is available.

9. How do I navigate the Prayer Line service once I dial 445?

Navigation through the Prayer Line portal is simple. Once the customer has dialed 445, he will hear a Welcome message and a prompt to subscribe.

Then listen to the Prayer Line prompts to make a selection at the Main Menu:

Press 1 for Catholic

includes Mass Gospel Reading, Bible Reading, Holy Rosary, Hymns & Prayers, Bible Stories for Kids, Vatican Radio, More Options

Press 2 for Non-Catholic

includes Bible Reading, Gospel songs, Prayers, Bible Stories for kids, Protestant Preaching, More Options

10. What services are available on Prayer Line once I subscribe?

Once subscribes, the following services are available for the customer to enjoy.

Daily Mass Gospel

Ideal for those who cannot attend Sunday Prayers.

Mass is relayed over IVR on their phone.

Alerts can be set for the ceremonies.

Bible Readings

Complete Old and New Testament recorded and offered over IVR

Subscriber can bookmark last verse and start listening from there, the next time he dials in.

Listen to Holy Rosary

Meditate the mysteries of joy, sorrow and the glory of Lord.

Prayers and Hymns

Prayers recital over IVR.

Interesting and short prayers that keep you occupied.

Bible Stories for Children via IVR

Engaging retellings of Bible Stories for Children.

Children make it a habit as listening to prayers over a phone is amusing for them.

Vatican Radio

Get access to mass delivered directly.

11. Is there a call limit for dialing 445 to listen to the daily subscription?

Customers will be able to listen to the Daily Subscription for a maximum of 20 minutes per day. After reaching the threshold customer will hear a prompt: "Sorry you have reached your maximum call limit for today, please try again tomorrow, thank you."