Freebies For The Year On Your SIM
Karem wan SIM kad blo 200VT mo karem 1GB + 100 SMS + 100mins everi manis blo 12 manis. Visitim wan Digicel sto tedei.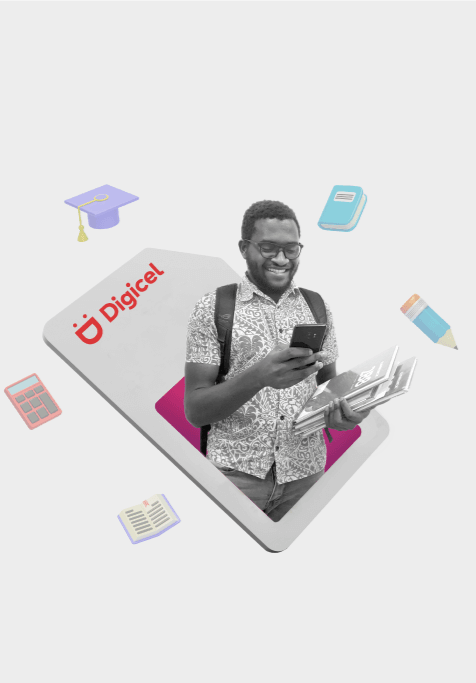 SIM Offer
Buy a SIM from any of our Digicel stores or our direct sales team for 200VT and get 1GB of data + 100 SMS + 100min valid for 3 days.
Launch Date: 11th January 2022

End Date: TBC

1.    How many months can customers receive these bundles?

This offer is for 12 months upon activation, customer needs to top up 100VT in the beginning of every month to trigger the bundles.


2.    What will happen when New SIM bundle expires?
Expiry Trigger below will be received:

Niu SIM bandle blo yu blo 100mins + 100SMS + 1GB hemi expae. Daelem *555#  or lo My Digicel App blo pem wan All in One plan o data plans, Shake mo WIN!

*Standard Data Usage trigger message will be received for 80%, 90% and Worry Off.