Ciena, Digicel Fiji and Southern Cross Join Forces to Improve Digital Inclusion for Students and Teachers in Fiji
Suva, Fiji – 16 March 2023.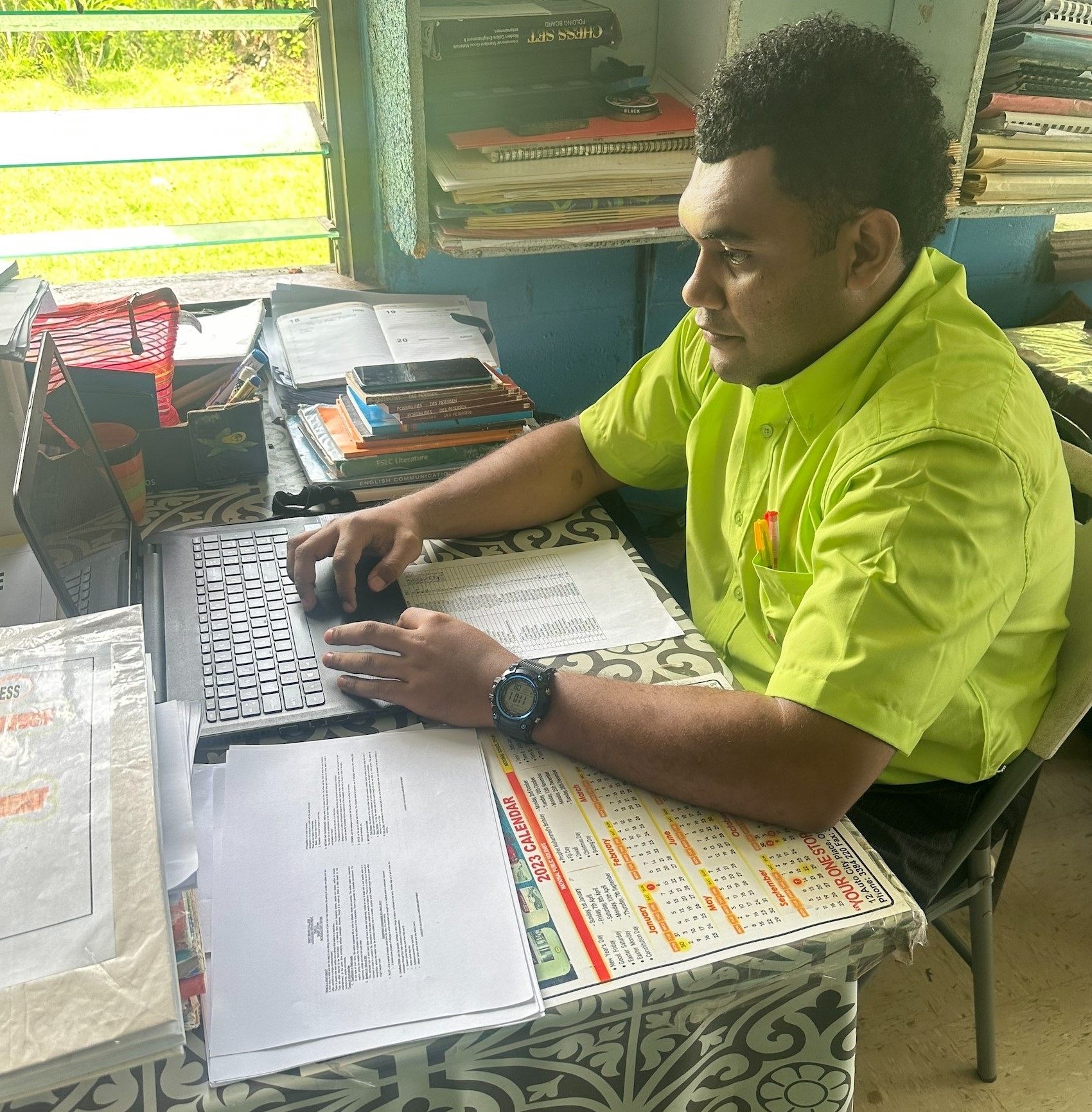 Ciena (NYSE: CIEN), Digicel Fiji and Southern Cross have jointly launched Project Semata, an initiative to provide high-speed internet access and online learning resources to three schools in Savusavu, Fiji. The initiative will give dedicated direct 10Mbps internet access to the Digicel Fiji network to all students and teachers at the Kamendra School, Savusavu Secondary School and St. Bedes Secondary School.
Only a small percentage of the students at these schools in Savusavu currently have access to broadband internet at home. This initiative will give students and teachers at these schools much-needed learning resources as well as the opportunity to build skills crucial to a digital economy.
Savusavu Secondary School principal, Rusiate Musudroka extended his sincere appreciation for the work done in providing free internet to the school.
"We have been moving towards e-learning with the installation of interactive boards and overhead projectors for our Years 12 and 13 students and with this timely assistance of free internet, we are able to empower our students with the best in learning. Access to online resources is also helpful to our teachers in furthering the education experience," said Musudroka.
Digicel Fiji CEO, Farid Mohammed, said; "During the pandemic, Digicel pledged to keep everyone connected. We formed partnerships with the Ministry of Education to give students access to their schools' virtual learning sites and classes and provided subsidized data plans and zero-rated data access to essential learning sites. With Project Semata, we are keeping our pledge alive, working alongside Ciena and Southern Cross to provide internet access to these schools in Savusavu."
"As a business that is focused on building advanced networks, it is important to us that everyone has access to the digital tools and resources they need to succeed in life. Project Semata is part of the Ciena Digital Inclusion program, which is designed to help close the digital divide through greater connectivity, access to technology and digital skilling," said Ivan Polizzi, Regional Managing Director, Ciena Australia, New Zealand and the Pacific.
Laurie Miller, Chief Executive Officer, Southern Cross said; "We have all seen first-hand during the pandemic, how critical broadband connectivity is and particularly in areas such as education and learning. While Southern Cross NEXT is an enabler of the enormous potential for socio-economic and cross-sectoral development, it doesn't connect directly into schools and institutions. Collaborating with Ciena and Digicel Fiji, we drive the realisation of these benefits, by enabling this high-speed connectivity to reach through to secondary school students in Savusavu."
Project Semata will support schools in Pacific Island communities for the next two years.