Digicel gives free data to people living with disability
Thursday, 10th November 2022 – Nauru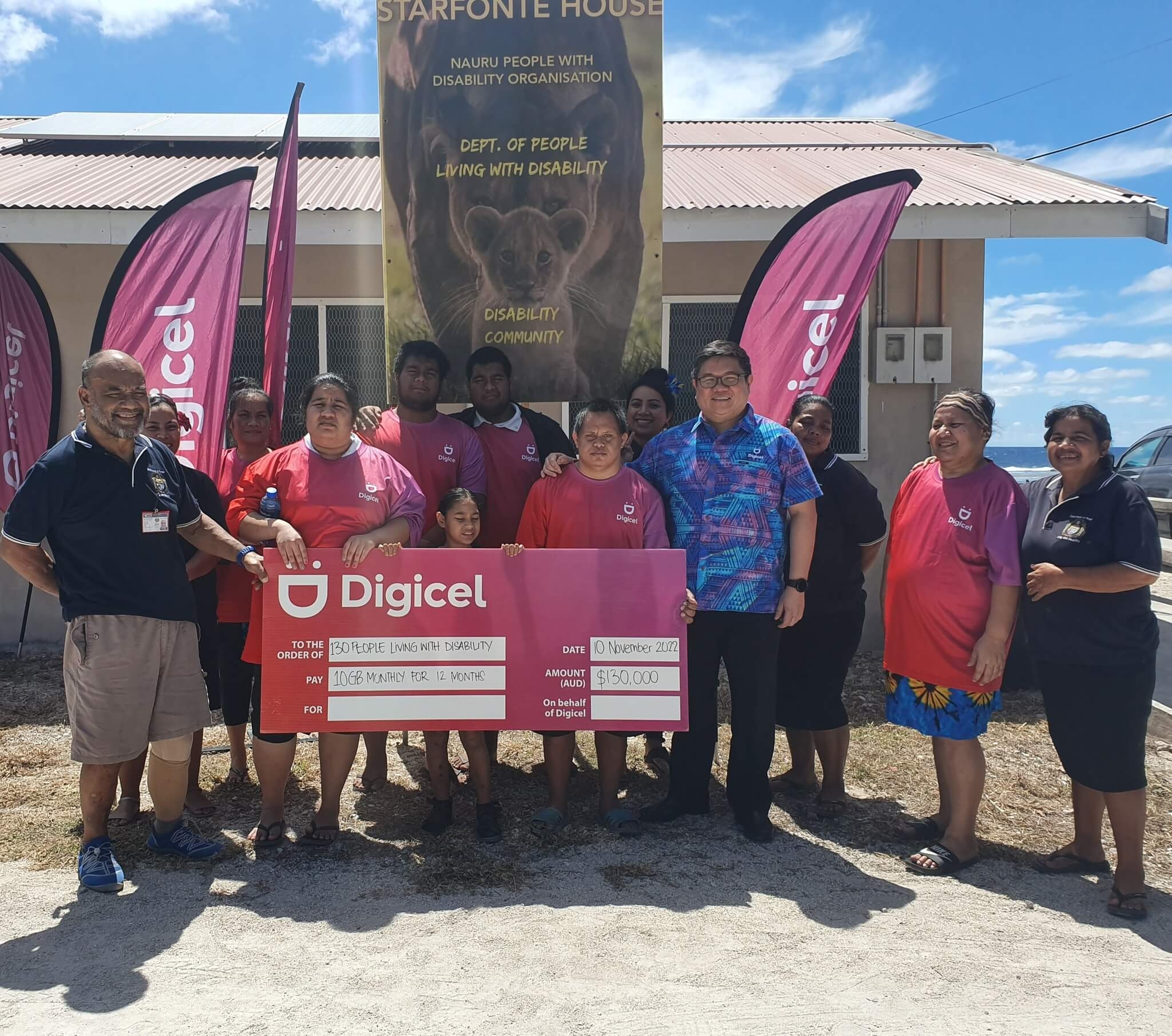 Digicel today announced its continuous sponsorship of the Department of People Living with Disability. Digicel will give 10GB of data per month to 130 people living with disabilities for the next 12 months.
Digicel Nauru CEO, Christopher Manaog, said; "I am delighted to renew this support for the third year running. The gaps in opportunity for people with disabilities are striking and we are thrilled to be able to support them with their internet needs. This will help them stay connected with family and friends, employment, and their business needs."
"With all these efforts, our aim is to create an environment that works for everyone in the country," added Christopher.
Digicel will provide free data to 130 randomly selected people living with disabilities. The donation is worth AUD$130,000.