Digicel launches new tower at Big Bay Santo & introduces 'Be a Millionaire' offer
Luganville, Vanuatu – Tuesday, 22nd November 2022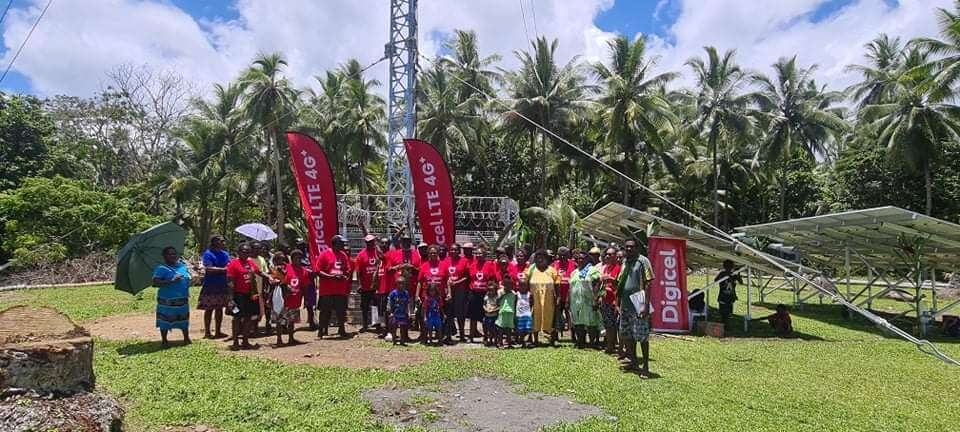 Digicel has launched a new cell tower at Big Bay Santo which will now allow people living in remote areas in Santo access the 4G network. Digicel customers will now be able to experience the power and speed of Digicel's network allowing them to connect at home, at work, and on the go with faster speeds and more reliable coverage.
Digicel launched its 4G network across the country in September 2021 and has since worked to deliver the service to most remote parts of the country. The new tower in Big Bay Santo is the 114th tower in the country and is testament to the work the Digicel team is doing to provide connectivity.
Digicel Vanuatu CEO, Yaser Maher, said; "Digicel is all about making lives easier, providing a digital lifestyle, and above all, making sure it mirrors the dreams, hopes and lives of its customers. We are proud to bring 4G to your doorsteps. Digicel Vanuatu is committed to providing connectivity, communication and growing with the communities it serves because we are better together."
Over 100 people of the Pelvus community and other nearby communities gathered to participate in the festivities for the day showing deep gratitude and excitement for this new development.
Those gathered shared a celebratory lunch and were given opportunities to purchase smart devices and learn about Digicel offers. The excitement of the people being able to access fast 4G internet in a remote area was evident as everyone joined in on the celebrations to thank the Digicel team.
There was also a special offer for the launch day with customers topping up VT300 or more to receive 500MB bonus data and free talk time. All customers who purchase a handset this week will also receive 1GB of free data and a 4GB memory card.
This connectivity boost for the people of Santo comes at the most opportune time as Digicel Vanuatu launched the "Be a Millionaire" offer on the 1st of November. The offer will give two lucky winners a chance to win VT1, 000,000 this Christmas and be Millionaires.
Anyone can enter the draw to win by opting into a VT200 data bundle. The more data bundles subscribed to, the more chances customers have to win with two draws for Millionaires, one in November and one in December. Now the people of Big Bay can "Be a Millionaire".