New tower with 'Be a Millionaire' offer launched in Malo
Malo, Vanuatu – Monday 12th December 2022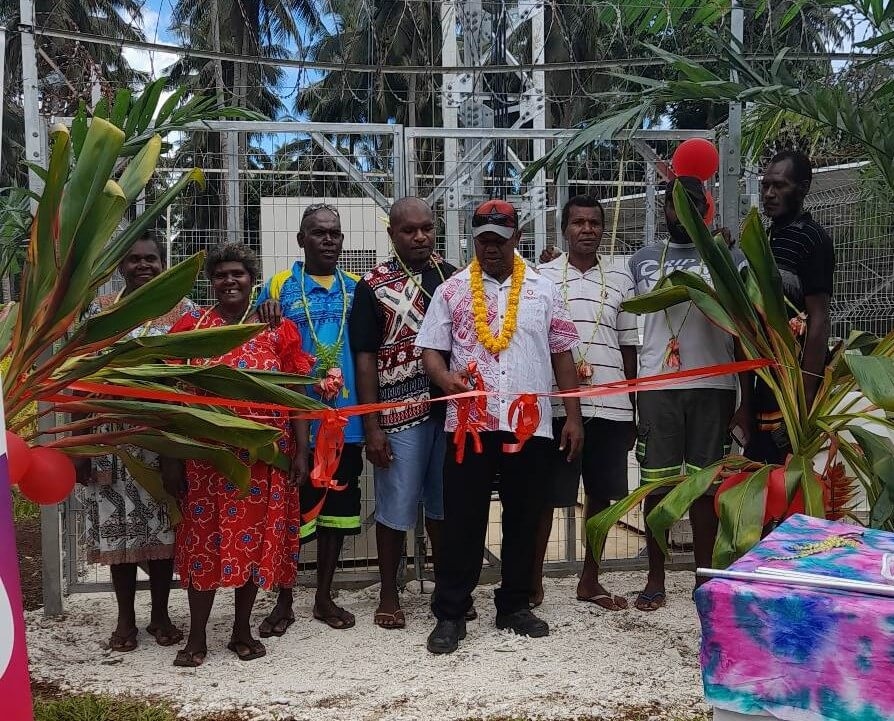 Digicel launched its second tower in Malo last Thursday (8 December) which will deliver 4G service to East Malo customers who will now be able to connect at home, at work, and on the go with faster speeds and more reliable network coverage.
The establishment of a new tower on Malo is the result of an ongoing relationship between Digicel and the Sanma Provincial Council as the two share the goal of improving communication throughout Sanma.
Digicel was established in Vanuatu in 2008 and has been growing significantly. In September 2021, Digicel launched its 4G network across the country to deliver more value, better coverage and faster network speeds to customers. Digicel also promised that it would continue to work towards delivering 4G to all remote parts of the country.
Of the investment in Malo's second tower underpins Digicel's commitment to improving connectivity across the most remote parts of Vanuatu.
Digicel Vanuatu CEO, Yaser Maher, said; "Digicel understands the needs of Vanuatu's remote communities and the enormous benefits connectivity can bring. We are always working towards delivering a solution so that we help to make lives easier, close the communication divide and bring you the service you deserve. We are proud to launch this tower in Malo and hope this will prove to be life-changing for the community. Digicel is here to support and assist and will continue to work towards delivering the best service to the people of Malo and Vanuatu. Welcome to 4G East Malo!"
There was a feast prepared for everyone after the official opening of the new tower and members of the Malo community participated in events and won prizes.
Customers will also receive 1GB of free data and a 4GB memory card when they purchase a handset this week.
This connectivity boost for the people of East Malo comes at the most opportune time as Digicel Vanuatu launched the 'Be a Millionaire' offer on 1 November which provides the chance for two lucky people to win VT1, 000,000 this Christmas and be Millionaires.
The first winner was announced last week and now the people of East Malo can try their luck this festive season to go into the draw to win VT1, 000, 000 and be the second Digicel Christmas Millionaire.
Customers can enter the draw to win by opting into a VT200 data bundle. The more data bundles subscribed to, the higher the chances to win. Now the people of East Malo have the chance to 'Be a Millionaire'.