Digicel delights children at VSPD with amazing gifts
Port Vila, Vanuatu – Friday, 16 December 2022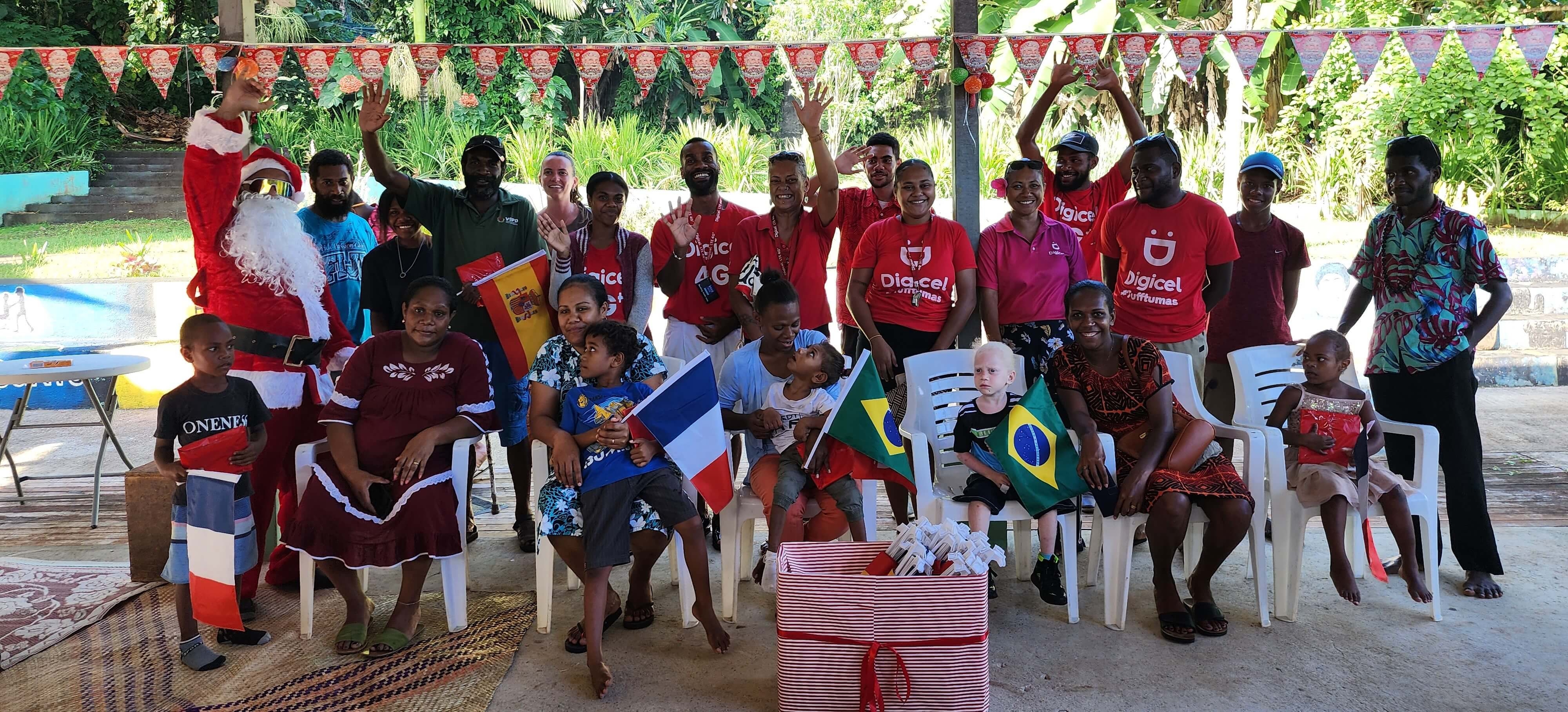 Digicel is delighted to be part of the festive season delivering amazing gifts to the children of the Early Intervention program at the Vanuatu Society for People with Disability(VSPD).
Digicel has had a long relationship with the VSPD and the team at Digicel mobilised to prepare and deliver gifts to over 30 children.
The field supervisor at VSPD, James Kalo showed deep gratitude towards the Digicel team and said that the Early Intervention program was created to train children with disabilities to carry out school tasks such as colouring, handling stationary and identifying objects.
At the end of the year, the program assesses the children's progress and those who pass are found spots in formal learning institutions with inclusive learning resources. There are 7 children who have passed this year.
"Digicel's relationship with VSPD started in 2008 and this has grown in strength over time. Digicel always remembers VSPD during the festive season and this year is no exception as our children received amazing gifts once more. We are very grateful to Digicel for remembering the Children of VSPD this season," said Kalo.
The Digicel team visited VSPD with Santa to deliver gifts and FIFA flags to help the children cheer on their teams at the World Cup.
Digicel Vanuatu CEO, Yaser Maher stated; "This Christmas Digicel is giving back in the spirit of the season as we aim to make your Christmas a memorable one. We are glad to deliver gifts to the Children of VSPD and are proud of the ongoing relationship with the VSPD. We believe in the work VSPD does and hope that these gifts will go towards making the Children's Christmas merrier and brighter."
The children present were delighted to receive their gifts and those who were not present had their gifts delivered by Santa and the VSPD team to their homes.