Yumi Stanap Strong Vanuatu - Digicel launches campaign to keep the people connected
Port Vila, Vanuatu – 13 March 2023.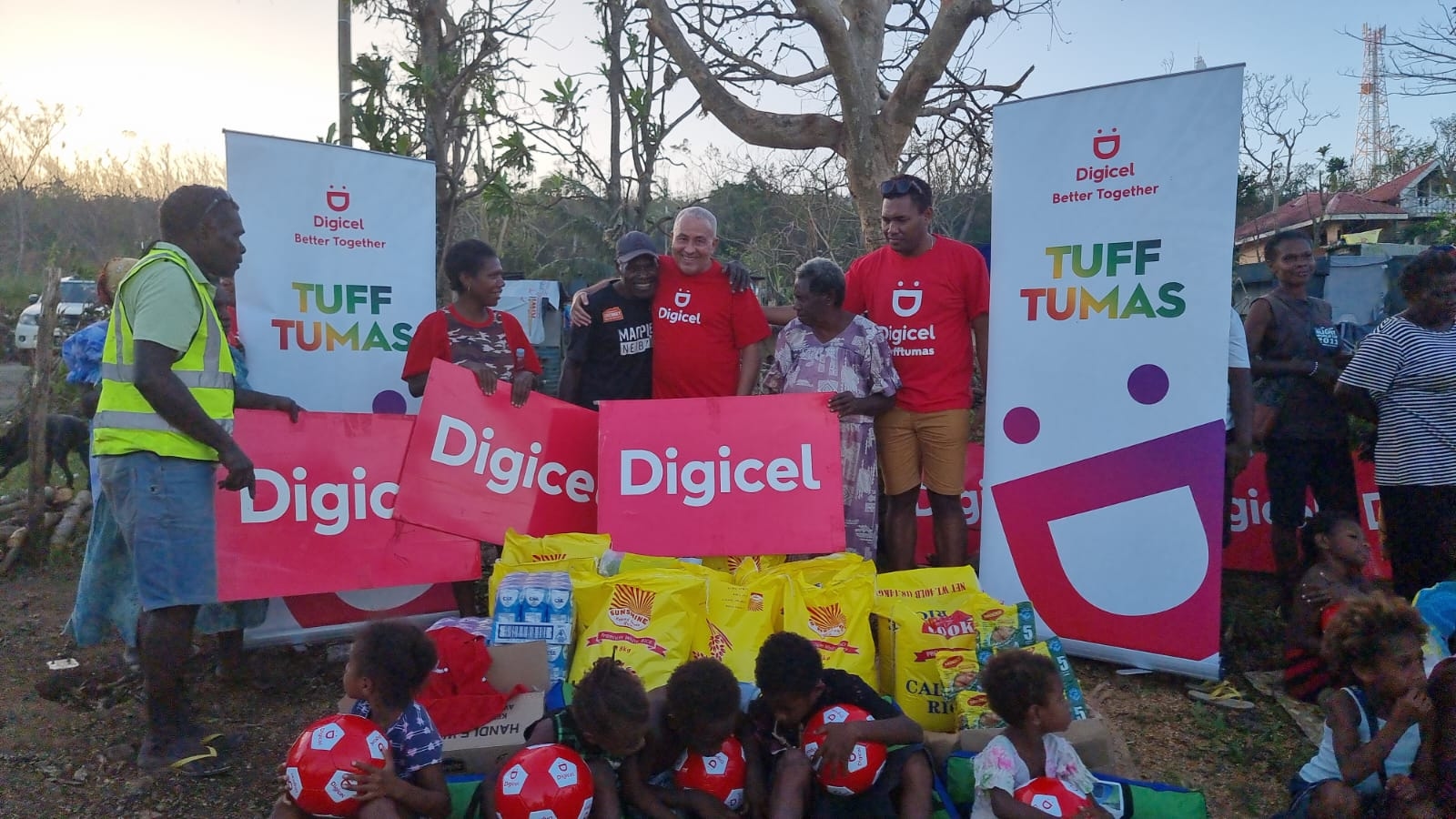 Digicel Vanuatu has launched free calls and data as part of "Yumi Stanap Strong Vanuatu", a campaign to help the people of Vanuatu recover from the recent devastation of twin cyclones Judy and Kevin.

Yumi Stanap Strong Vanuatu aims to connect Vanuatu with each other and the world, allowing family and friends abroad to check in on all those affected by the cyclones.
Digicel Vanuatu CEO, Yaser Maher, said; "We are heartbroken by the devastation caused by the twin cyclones and we are determined to help the people of Vanuatu rebuild and recover. Through Yumi Stanap Strong Vanuatu, we have launched a Free Bundle offer which gives Digicel customers in Vanuatu 150 minutes of Digicel calls, 500 SMS to any network, and 500MB of data valid for seven days, until 16 March 2023. This will enable our people to stay connected to their loved ones throughout Vanuatu."
"We have also enabled free calls for Digicel customers in Fiji, Samoa, Tonga, and Nauru to call Vanuatu until 19 March.  Additionally, family and friends abroad can also send money through KlickEx, a MyCash partner for free, and the receiver in Vanuatu can withdraw the same via the MyCash app for free," added Yaser.
"We are proud to watch Vanuatu rise again after many devastating cyclones. Even though the country has taken on heavy damage from two cyclones in one week, there is no doubt that together we can overcome challenges and show the world how resilient Vanuatu is. Digicel is here with you."
Digicel is working around the clock to restore the network to all areas of the country.
Digicel has been a part of the Vanuatu community since making its home in the country in 2008.
Digicel is built on the belief that we are "Better Together", the hashtag signature for this campaign #YumiStanapStrongVanuatu is a call for resilience.